SHOWING PEOPLE HOW MUCH GOD LOVES THEM
SHOWING PEOPLE HOW MUCH GOD LOVES THEM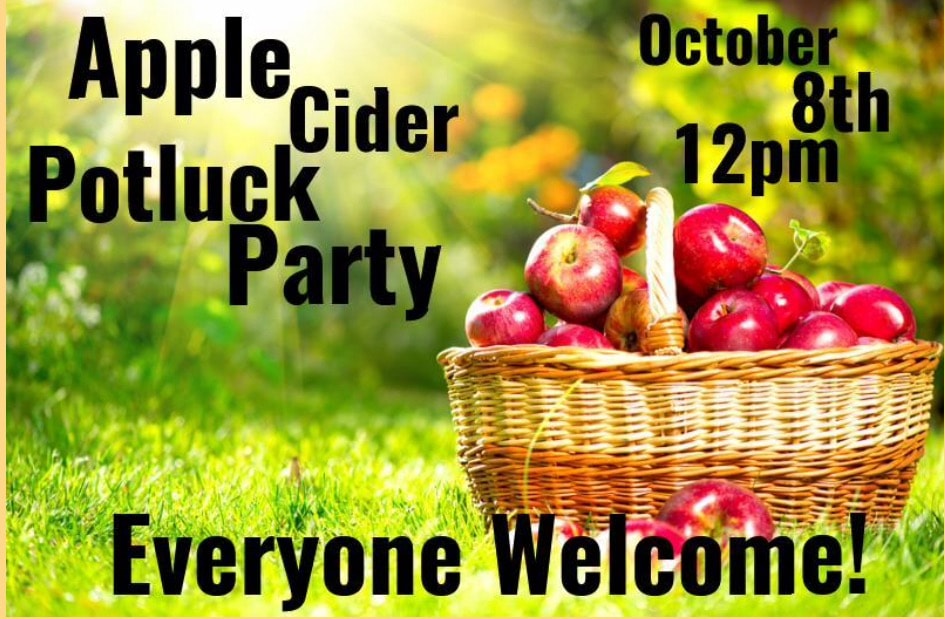 Old fashioned apple pressing and apple picking!
Get your picture taken with a scarecrow!
What to bring:
~A main or a side dish to share
~Lawn chairs
~Clean gallon jugs for cider (Free)
~Bags, boxes or baskets to collect apples (Free)
Doug & Shirley Scott's House/Orchard
3619 N Stevenson Rd
Otis Orchards
226-0320
Liberty Lake Exit. Left at stop light. Over the Freeway. Right on Euclid, (the first right after you have crossed the river). Left on Stevenson Road. Watch for the parking sign on the left. Parking through the gates in the back.